A journal, if you will, of all the goings on in my garden.  Experiments, projects, discoveries, successes, and failures.  All  learning experiences for me to share with you.
Winter Gardening Topics
Starting Seeds Indoors
Microgreens that take less than 2 weeks from planting to eating!
Tomato Seeds: When to Start Indoors From Seed
Marie's Favorite Heirloom Tomatoes
 Basil Seeds: How to Start Them
Check Back for new posts on:
What to do after you plant your tomato seeds
The proper indoor growing set up for starting veggie seeds
how much and how often should you water your veggie seedlings
what size pots should you grow your veggie seedlings in
easy grow light set up
easy ways to make mini greenhouses from plastic salad containers
Spring Projects
How Do You Take Care of Venus Flytraps?
Digging for Juvenile Type 1 Diabetes
What Can I Grow on the North Side of My House?
How to Root Curly Willow Branches
Summer Projects
Are My Iris and Daylilies Dying?
How to Root Coleus Stems in Water
Fall Projects
Get a Greener Lawn with Compost or Milorganite
What Do I Need to Do When Bringing My Houseplants Indoors in the Fall
How Do I Keep Soil From Leaking Out of My Pots?
How to Harvest Sage For Drying
How to Bundle Sage Bouquets for Drying
Where to Hang Herb Bouquets to Dry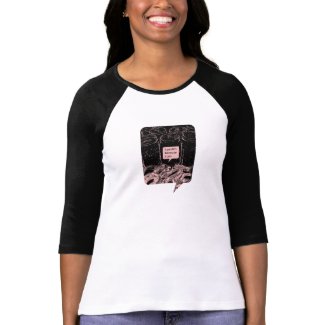 This is a little t-shirt I designed in honor of gardening!  It's from a picture I took of some canning jars filled with saur kraut that we grew in our ginormous summer of 2012 garden out at my parent's farm.  It says, "I garden because I can".  I had so much fun that summer that I even wrote a poem about it, titled "I Garden Because I Can".